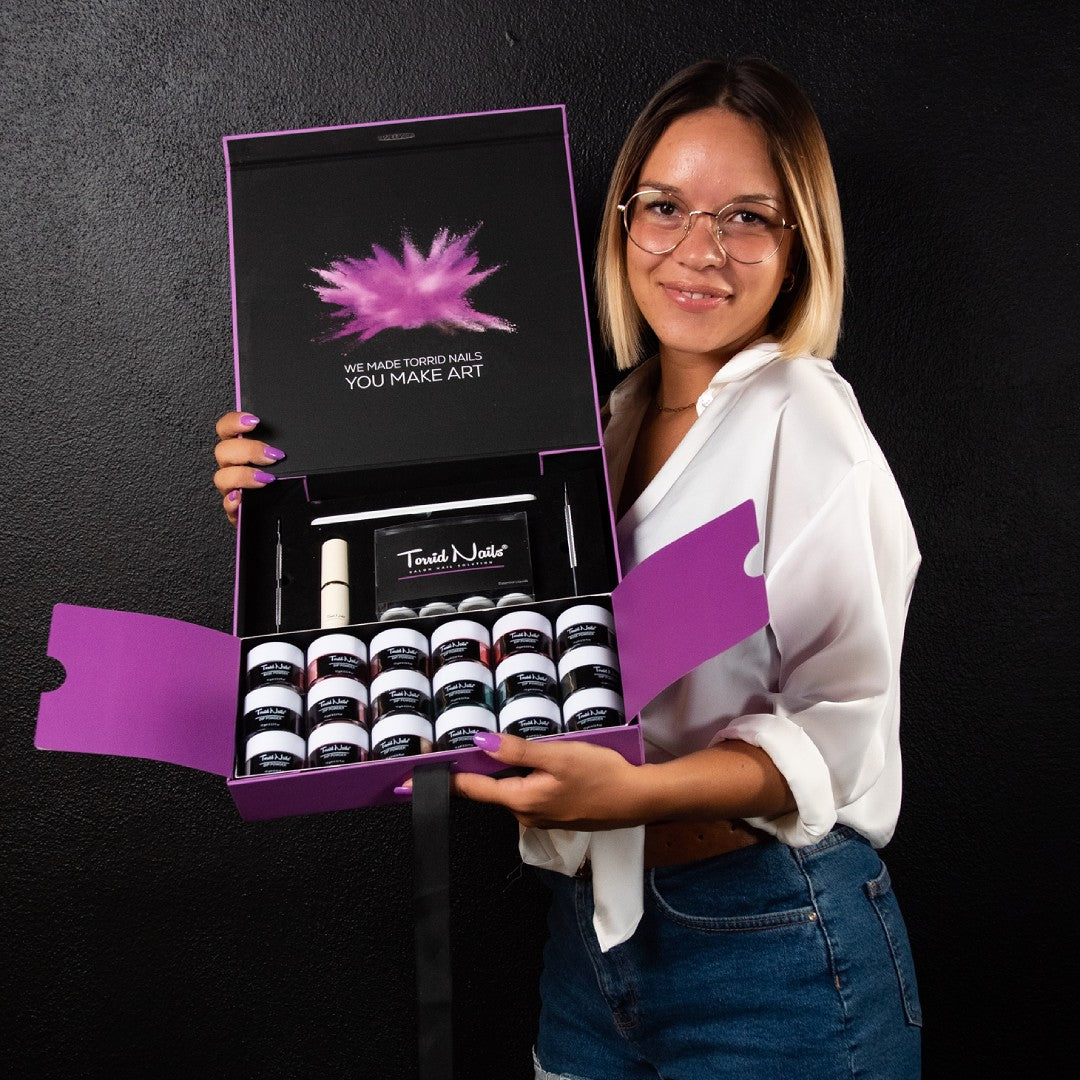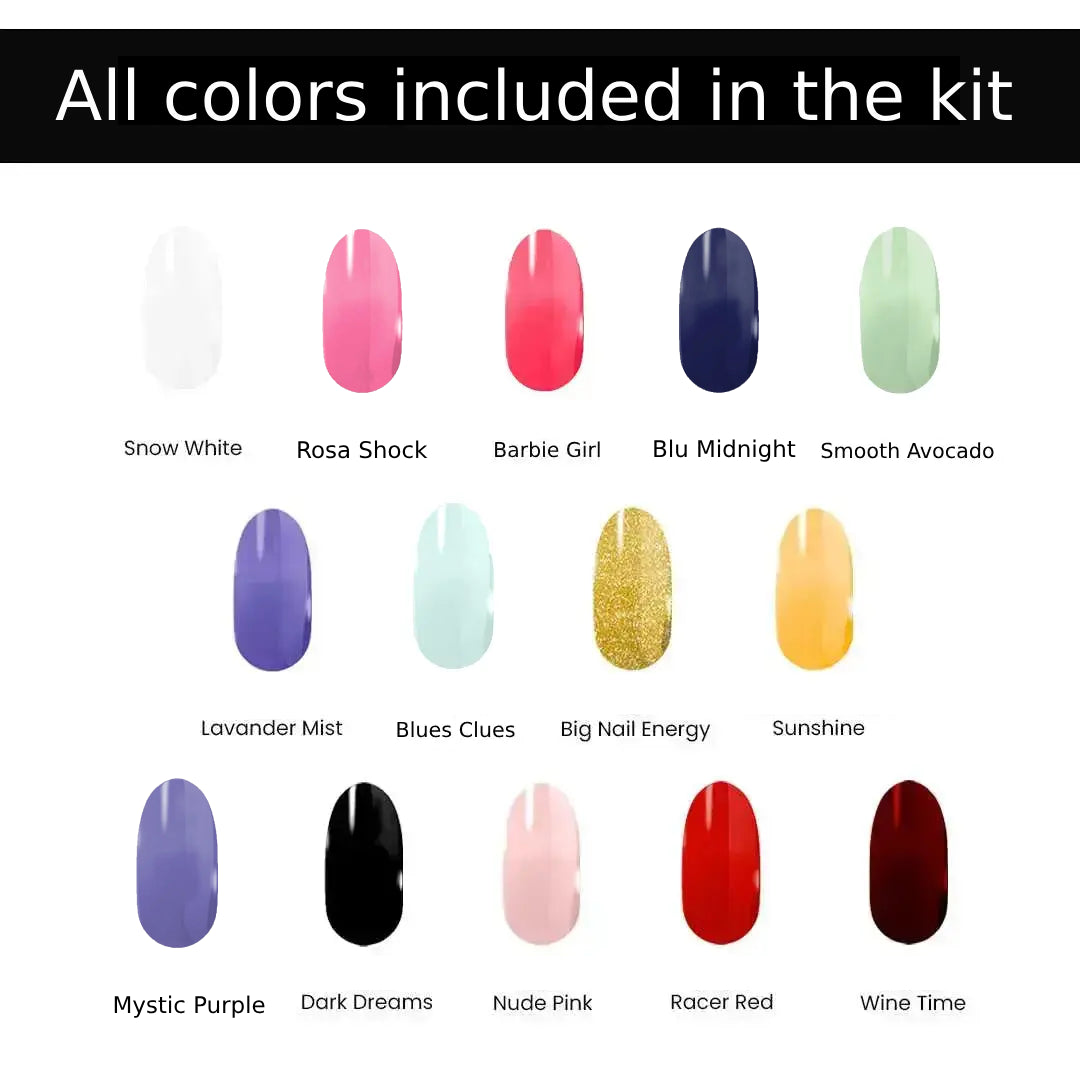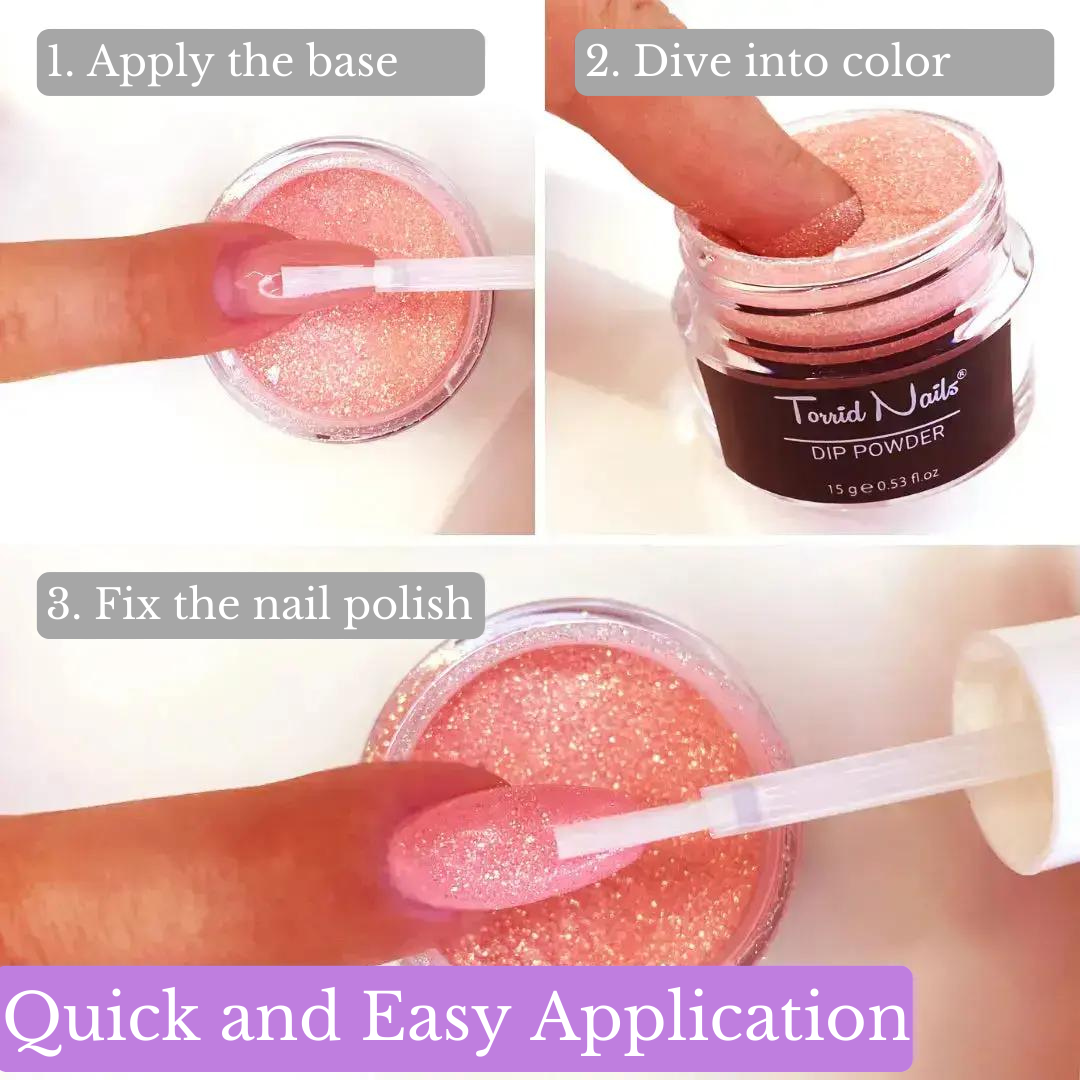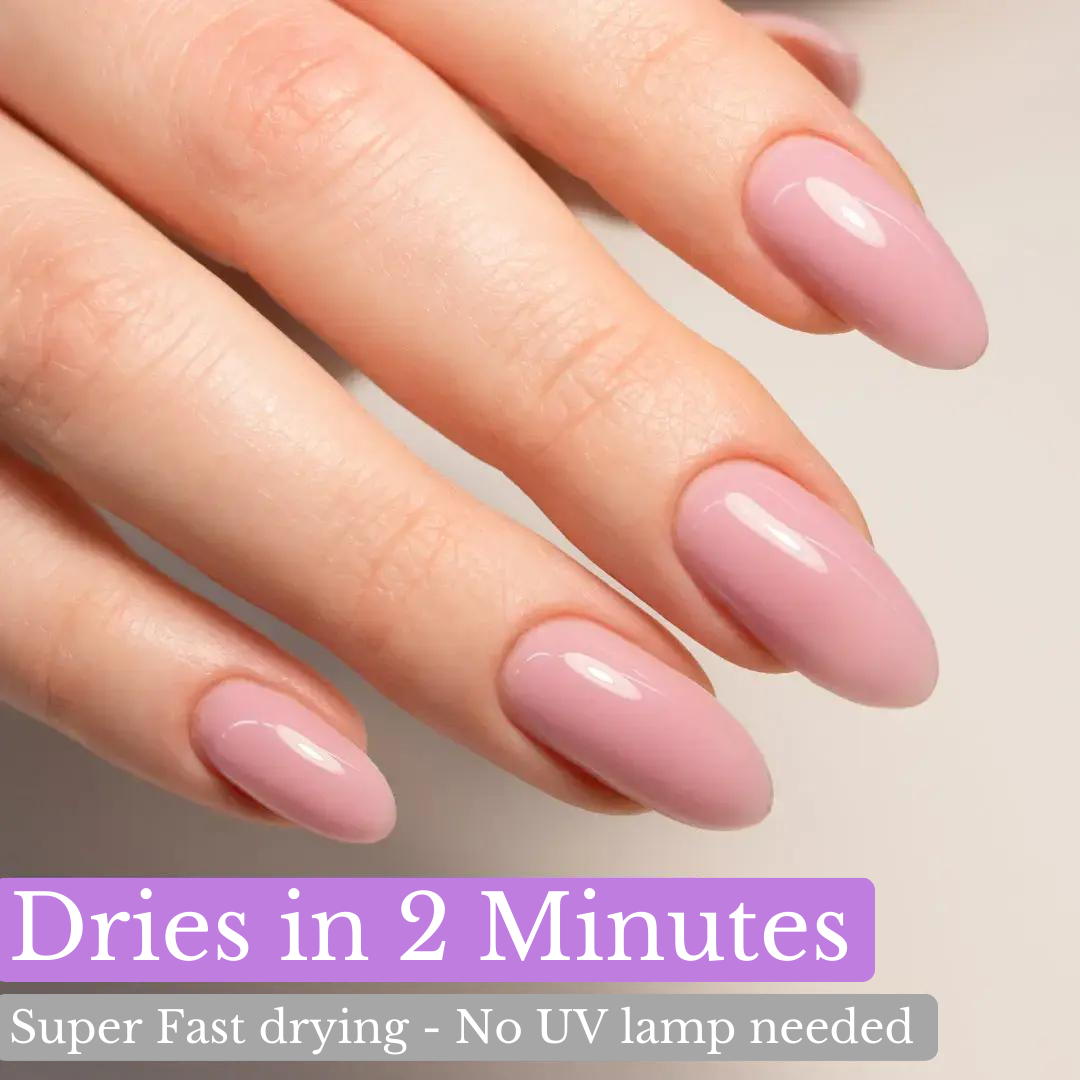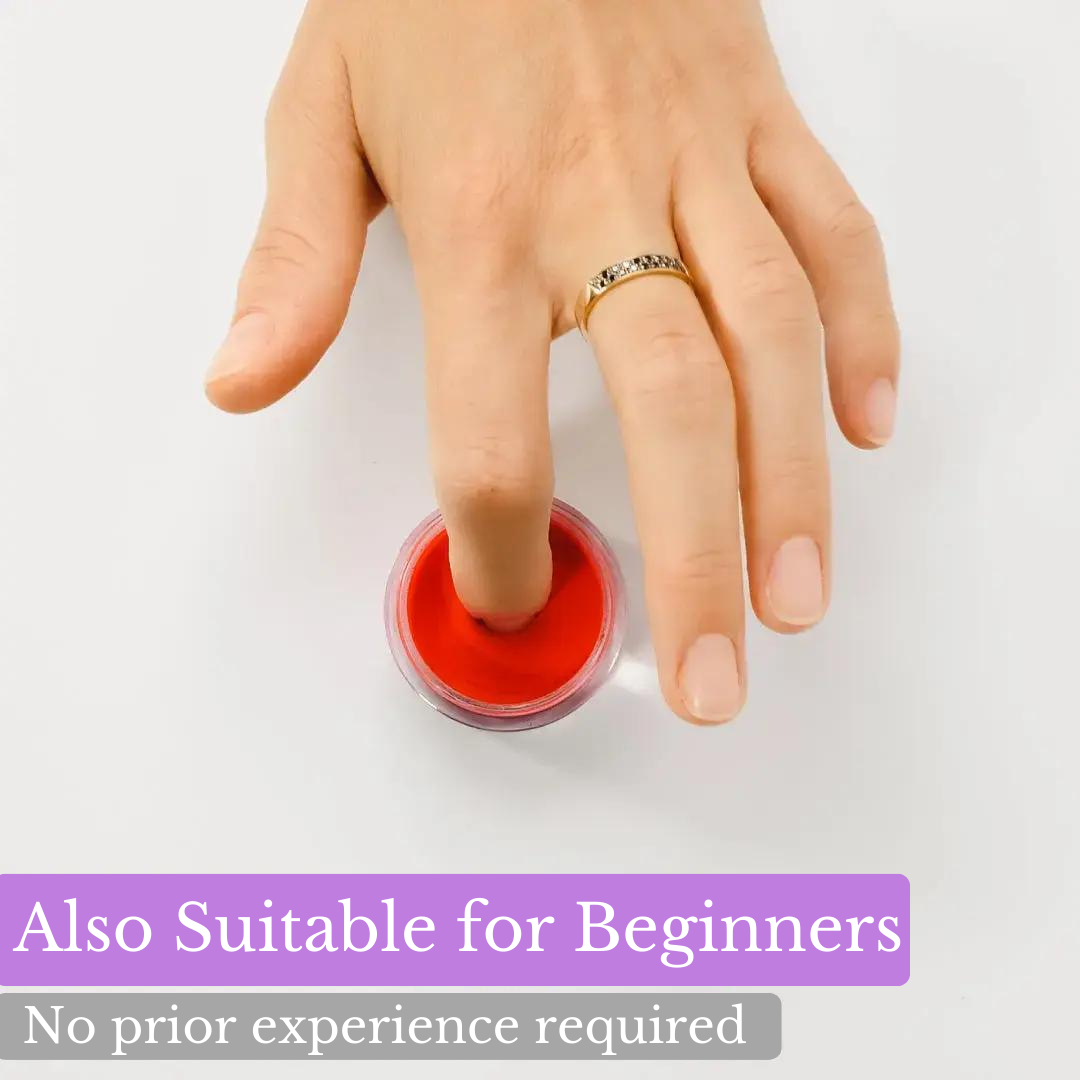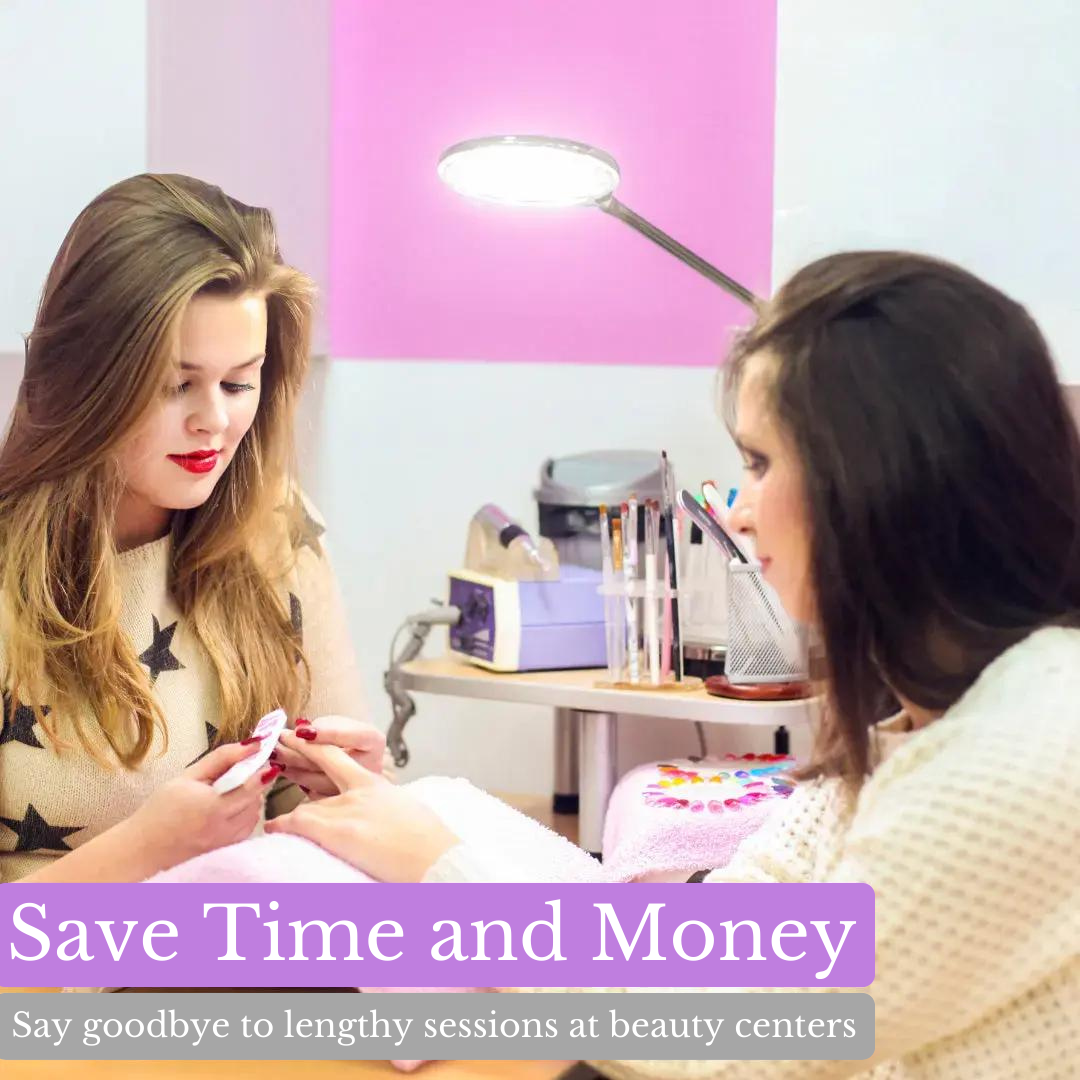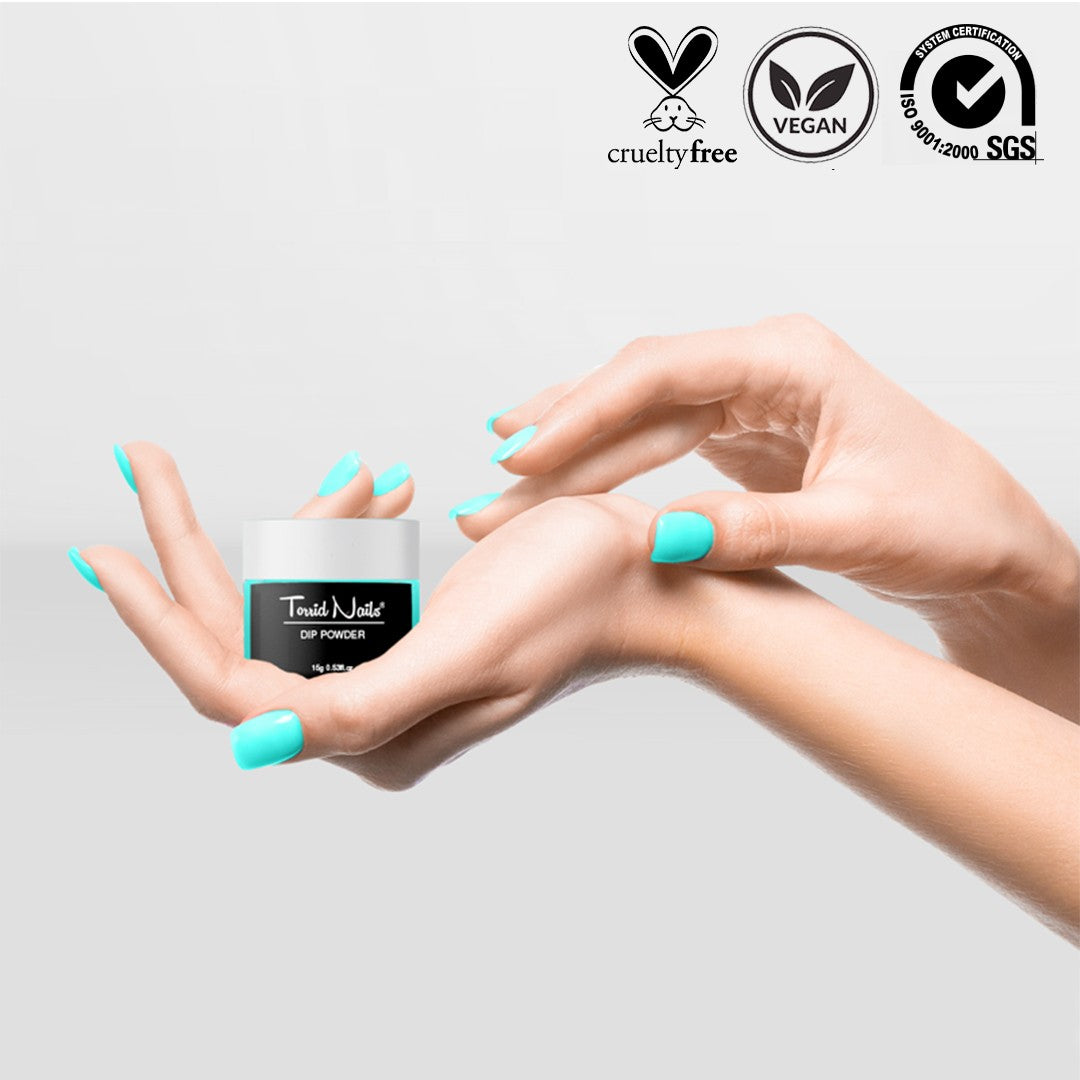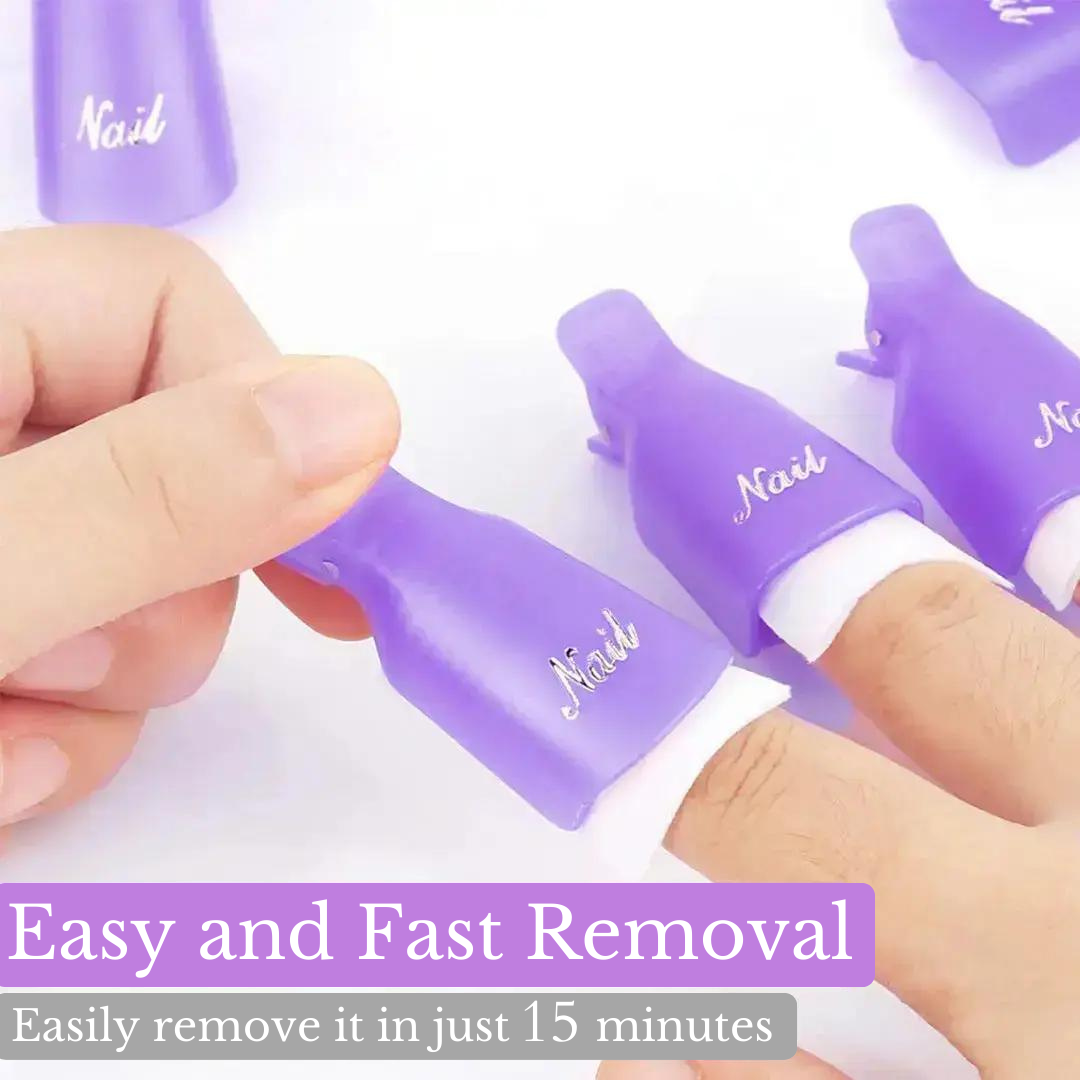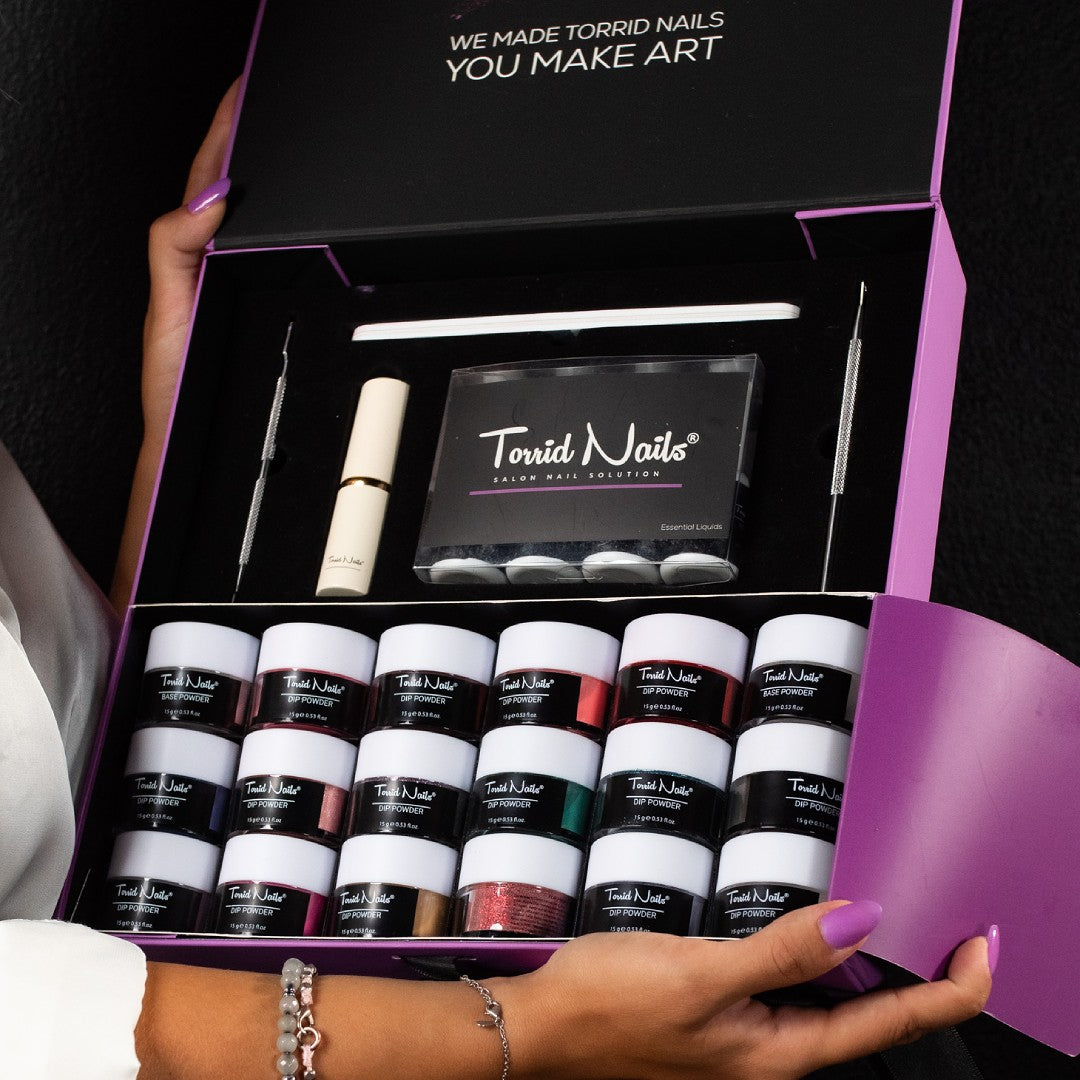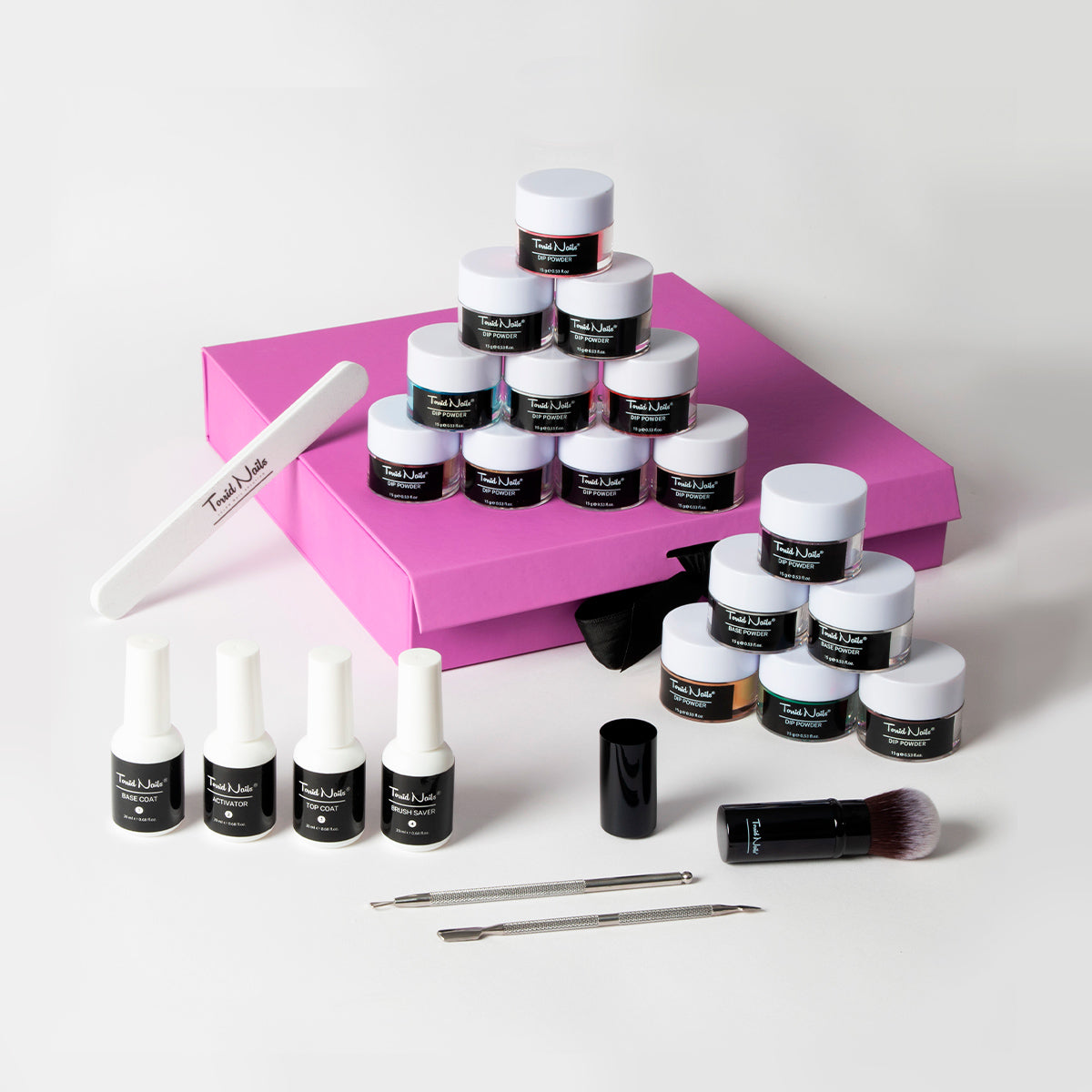 TorridNails® - Kit Pro
Discover the ease of dip powder for a manicure right from home
14 Premium Colors Included
Easy Application & Removal
Lasts Up To 4 Weeks
No UV Lamp Needed

Easy application & removal
Strong nails for up to 4 weeks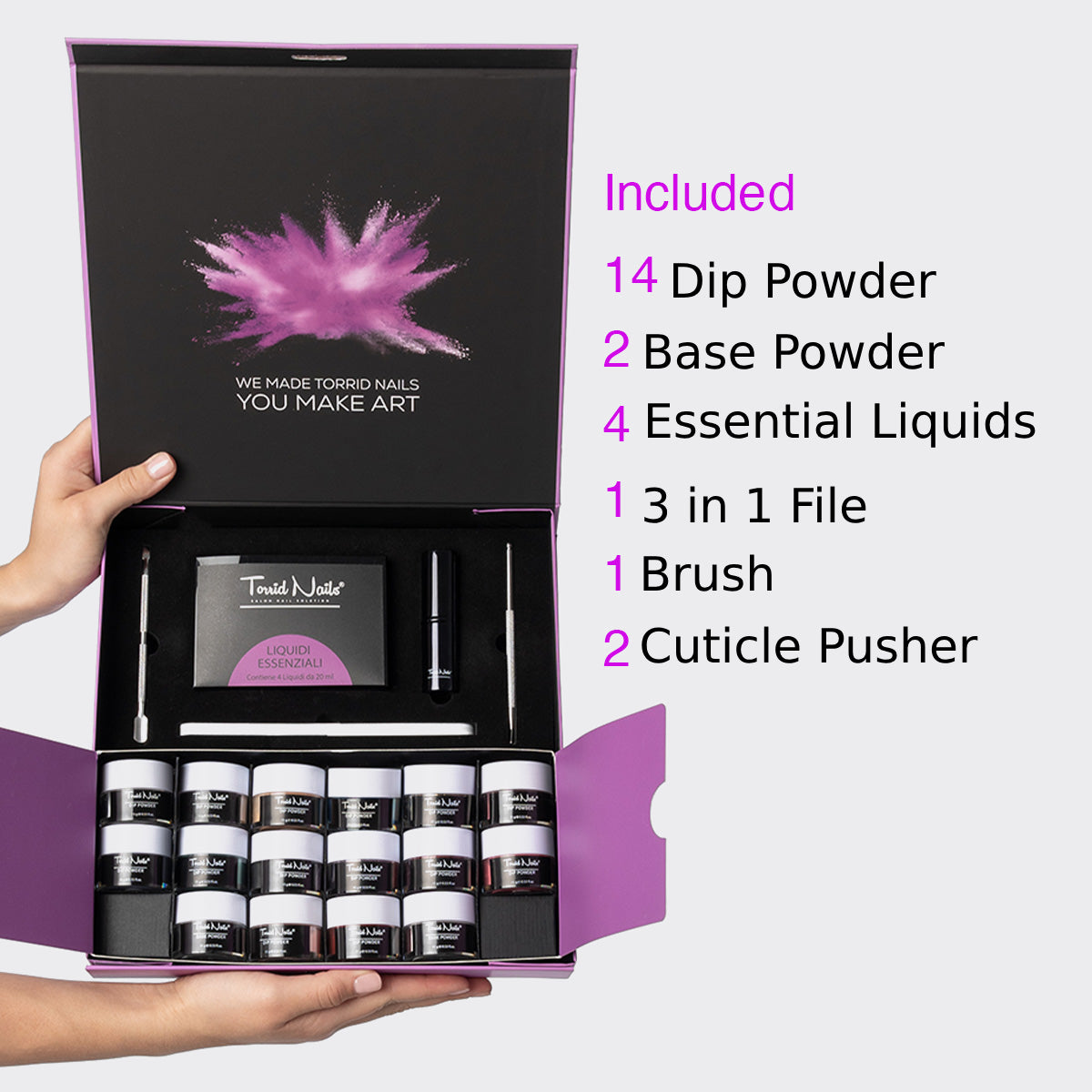 An assortment of as many as 14 colors to let your imagination run wild
Our PRO Kit offers you as many as 14 premium colors that will give you a unique and brilliant manicure.

All colors are lab-tested and 100% safe for the health of your skin and nails..
Take advantage of our tips for optimal results.
How To Use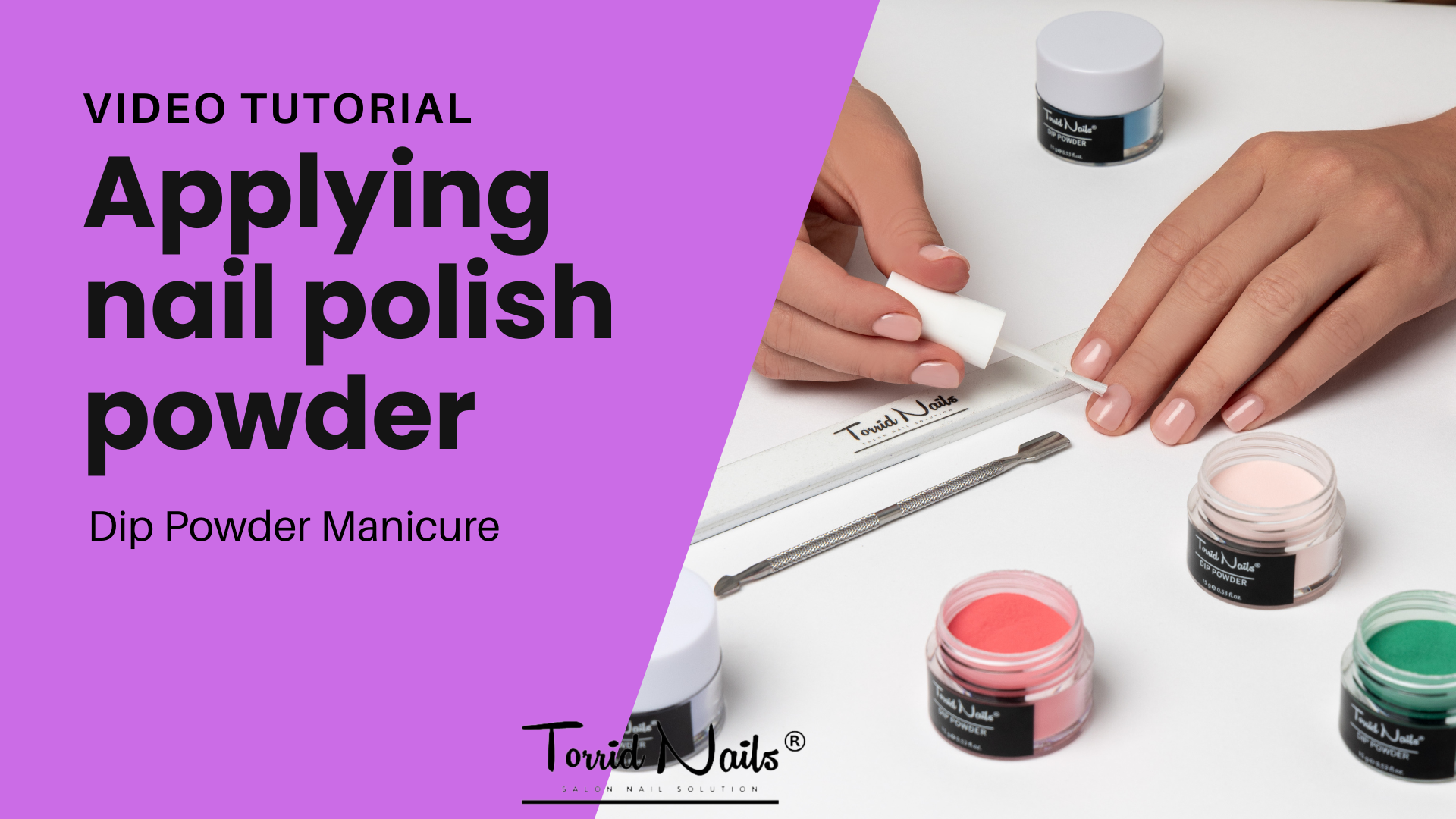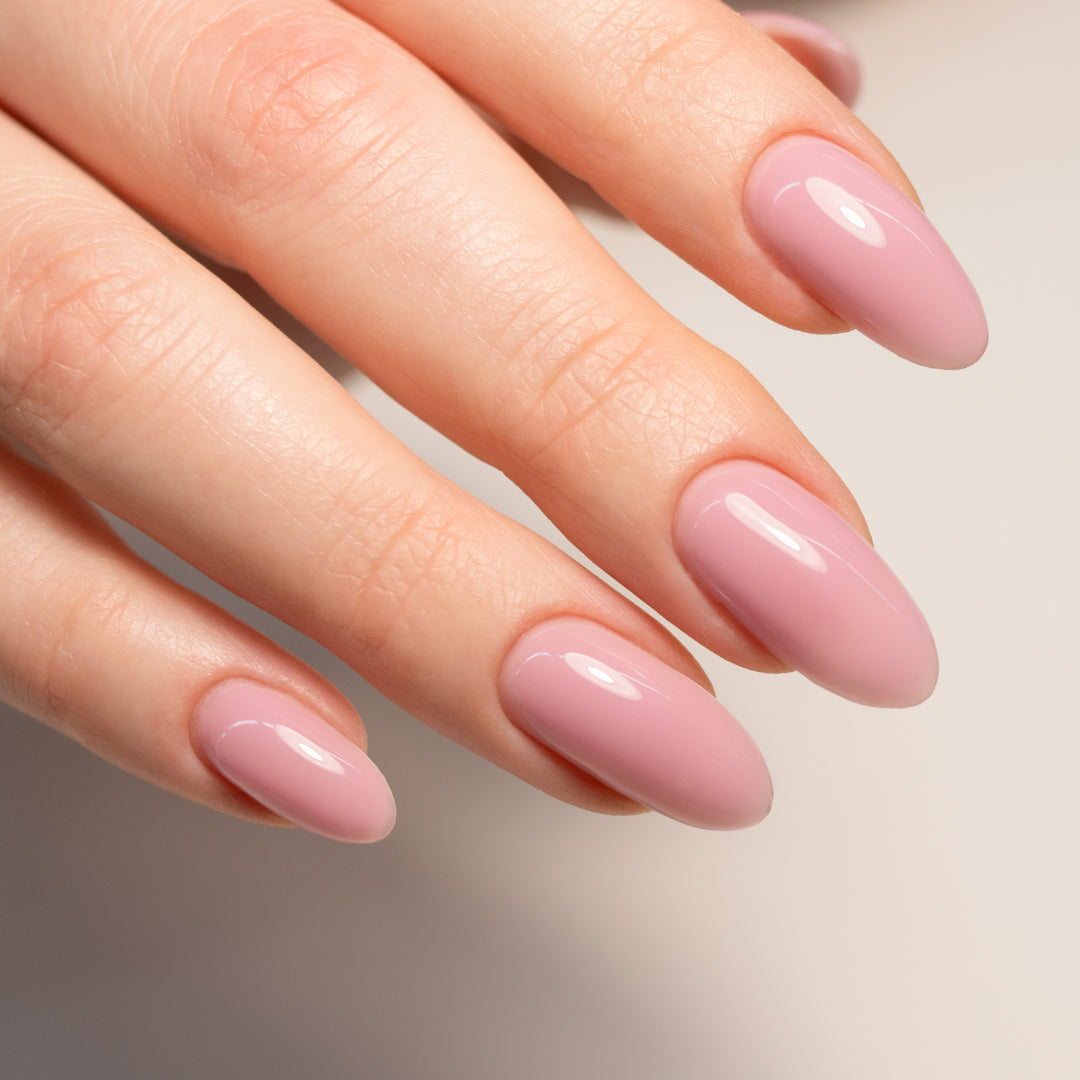 The effect lasts up to 4 weeks and does not damage your natural nails
With the kit you don't ruin your natural nails, but strengthen and protect them.

The powder contains no harsh or toxic chemicals, only natural ingredients that are safe for your nails.
Over 12732 women choose Torrid Nails for their manicures
I understood it to give as a gift to a 'friend.
Well what can I say... Super satisfied... Really quick and easy😉
With a little calm and precision, the end result is strepistous, hard nails, comparable to gel, bright colors and limited cost
Ottimi prodotti, il colore rosso bellissimo, è bastata una sola passata per realizzare una manicure bellissima, i ragazzi/e dello staff davvero molto disponibili e gentilissimi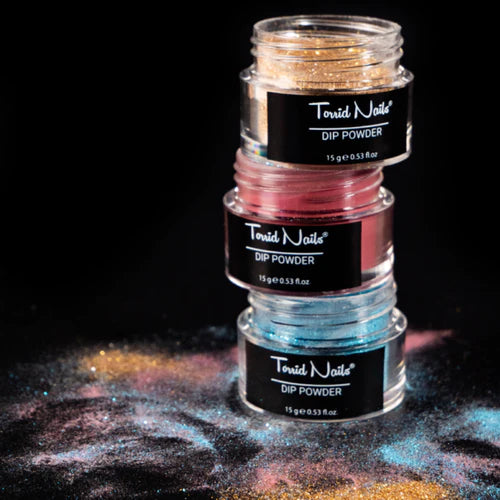 quality without compromise
Quality Certified Colors
All of our colors are laboratory tested and contain no chemicals or reagents that irritate the skin, in addition to being totally Vegan and Cruelty Free. Quality and durability are also certified for their proven superiority.
Our powder polishes give color to the nail without staining skin and cuticles. Plus it strengthens, repairing the structure of nails that tend to break.
All the reasons why using Torrid Nails for your manicure is the wisest choice
Manicure in just 15 minutes
Fast drying without UV lamp
Other Manicure Techniques
MANICURE
The process is very simple. It starts with a thorough classic manicure, going to clean the nail with a gentle file. After that, one moves on to applying the gel base polish and then dipping the nails into the powder base. The gel base is then reapplied and then the nail is dipped into the color. This last operation can be repeated if a more intense color is desired. Finally, the activator is applied and the top coat is sealed to make the color super bright.
File The Top Coat Layer with a removal file, insert Removal Pads all over the nail and secure with clips. Wait about 15-20 minutes and remove them.This method is simple, quick, easy and does not damage the nail.Since powder polishes are not "varnish," they cannot be removed with regular nail polish remover.
Torridnails powder glazes last over 4 weeks without cracking or chipping.
Of course, our nail polish can be used with both reconstructed and natural nails
Of course! Our nail polishes can also be applied easily on toenails.


SHIPPING AND PAYMENT
You will receive your order within 5-6 business days
Once your order has shipped, you will receive an email with a tracking code. Click on the code in this email to track your package. Or visit the "Track My Order" section within our website
We offer the following payment methods

- Klarna (Pay in 3 installments without interest)
- Paypal
- Mastercard
- Visa- Apple Pay
- Google Pay

Our website is SSL certified and secure. Your data is protected and will not be given to third parties.
RETURN
We accept returns within 14 calendar days after delivery.
For health reasons, we are unable to accept returns and exchanges of open products.